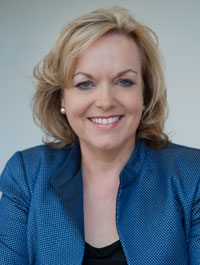 The Honourable Judith Collins, New Zealand's Justice Minister (AKA "Crusher Collins"), blazed onto the RoadKill Radio highway when she very publicly and brazenly outed former Supreme Court of Canada Justice Ian Binnie for a judicially flawed report. Unlike Canadian wimpy politicians, lawyer-cum-Justice Minister cried legal foul after paying Binnie a reported $400K to review an alleged wrongful conviction in one of New Zealand's most controversial murder cases. The Minister didn't mince words in her media release about the calibre of Binnie's report. She bluntly and matter-of-factly stated:
"My concerns are broadly that the report appeared to contain assumptions based on incorrect facts, and showed a misunderstanding of New Zealand law. It lacked a robustness of reasoning used to justify its conclusions."
Bravo to an Minister Collins, an elected official who is willing expose judges whose robes are tattered and shredded by wrong-doing! All RKR wants for Christmas is a Justice Minister with the same ballsy equipment – horse power – as New Zealand's!